Posted on | December 5, 2009 | No Comments
Following on from the Bing Roundtable back in June, I have been invited back down again on Tuesday to another conversation with Jordi Ribas, the General Manager of Microsoft's Search Technology Centre Europe. As such it seemed an appropriate time to cast a critical eye over Bing once again.
Back at the June round-table the emphasis was on getting the fundamentals right, and becoming less US-centric. Over five months later and you quickly realise that Bing have massively failed in shaking off that US-centricity. Both Bing and Google have the 'suggest' function as the default, although as the examples below show, Google has far more of a UK feel.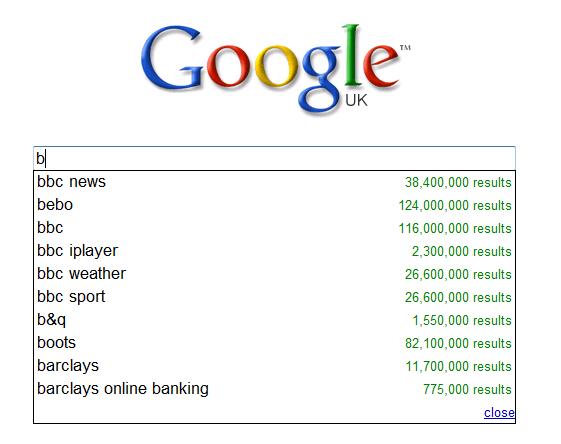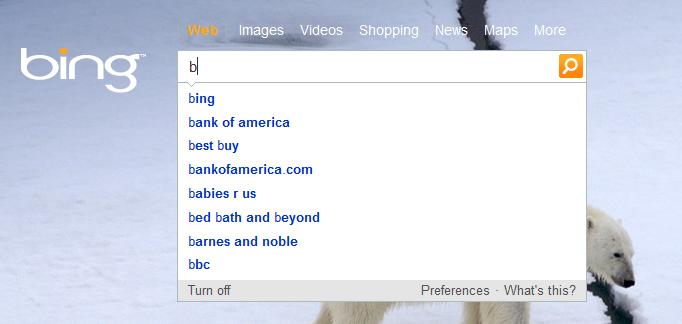 I'd like to think that wherever you are in the world the BBC should be suggested higher than "bed bath and beyond", but in the UK it is just bizarre. The letter 'B' is by no means a one off: US sites that few in the UK would ever be interested are  highly suggested throughout the suggestions. Get the fundamentals right? Become less US-centric? Not yet.
Asked what issues I was most interest in being discussed I suggested:
Bing providing search for Yahoo
The Bing/Yahoo API
Incorporating the real-time web
Comments